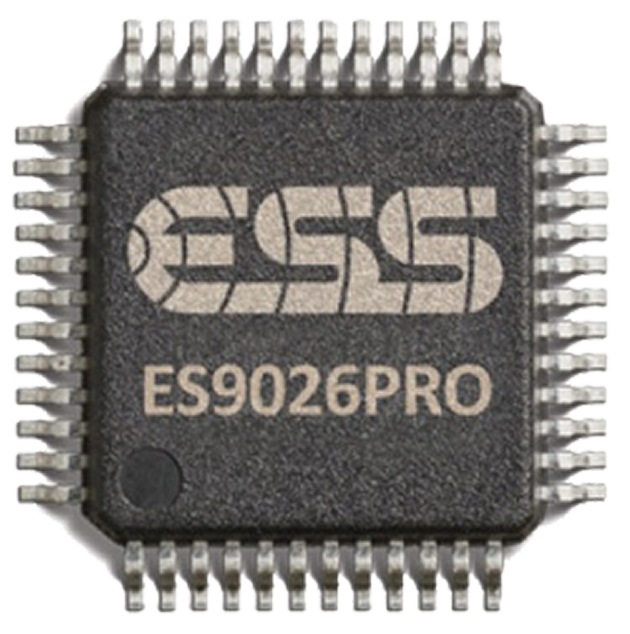 DAC-1v2 Upgrade
Sale price

$799.00 USD
Regular price
(/)
---
Upgrade your DAC-1 or DAC-1 LE to DAC-1v2.
Send your unit to us for this factory-direct, exclusive upgrade to the new DAC-1v2. 
Purchase the upgrade by adding this item to your cart.

Next, complete the order form and submit payment information.

After receiving your order and payment information you will receive an email order confirmation with an order number on it. 

Pack your unit in the original factory packaging and write the sales order number clearly on the outside of the box. Include a copy of the sales order that was emailed to you inside the box. You do not need to include accessories such as the power cord, remote control, manual, etc. If you do not have the original packaging we can ship a complete set to you for a fee.

Send the package (fully insured with freight prepaid) to our facility. (See the Contact page for our address)
Once your unit is received it will be modified by our technicians on a first come first serve basis. You can check on the status of your upgrade by emailing - support@wyred4sound.com

After the unit is upgraded and fully tested it will be returned to you at the address provided on the order form. We will email a completed invoice and tracking number so you can follow the progress of your upgraded DAC-1v2!
Femto-Grade Master Clock Option*
Accuracy and overall quality of the master clock are crucial to obtaining optimum sound quality. The standard clock is no slouch but you now have the option to upgrade to the highest grade component available in its class. Implementation of this femto grade clock optimizes audio quality by lowering phase jitter by over 80% as well as greatly reducing phase noise in the digital circuit. Clocks of this grade are typically found in DAC's retailing for $6K or more.
If you do not have the Femto clock upgrade already installed, choose this option to elevate your DAC-1v2 to the highest level possible!
*Note for original DAC-1 (non-LE) owners: If you own an original DAC-1 (non-LE) with the Femto clock upgrade, be aware that the older clocks are not compatible with the new 1v2. If you would like to retain the Femto clock, you will need to re-purchase the Femto clock as part of the 1v2 upgrade. Call or email us if you have questions.
Complete the look: Upgrade to the new V2 top cover
To commemorate the release of the new V2 series DACs, we've updated the top cover with the "V2" moniker in the title and replaced the silver option with a gorgeous new color: Anthracite Metallic Gray. Replace your original DAC-1 cover with a new V2 cover to complete the look of your new, upgraded DAC!
Upgrade Features
DAC-1v2 Upgrade
Sale price

$799.00 USD
Regular price
Choose options