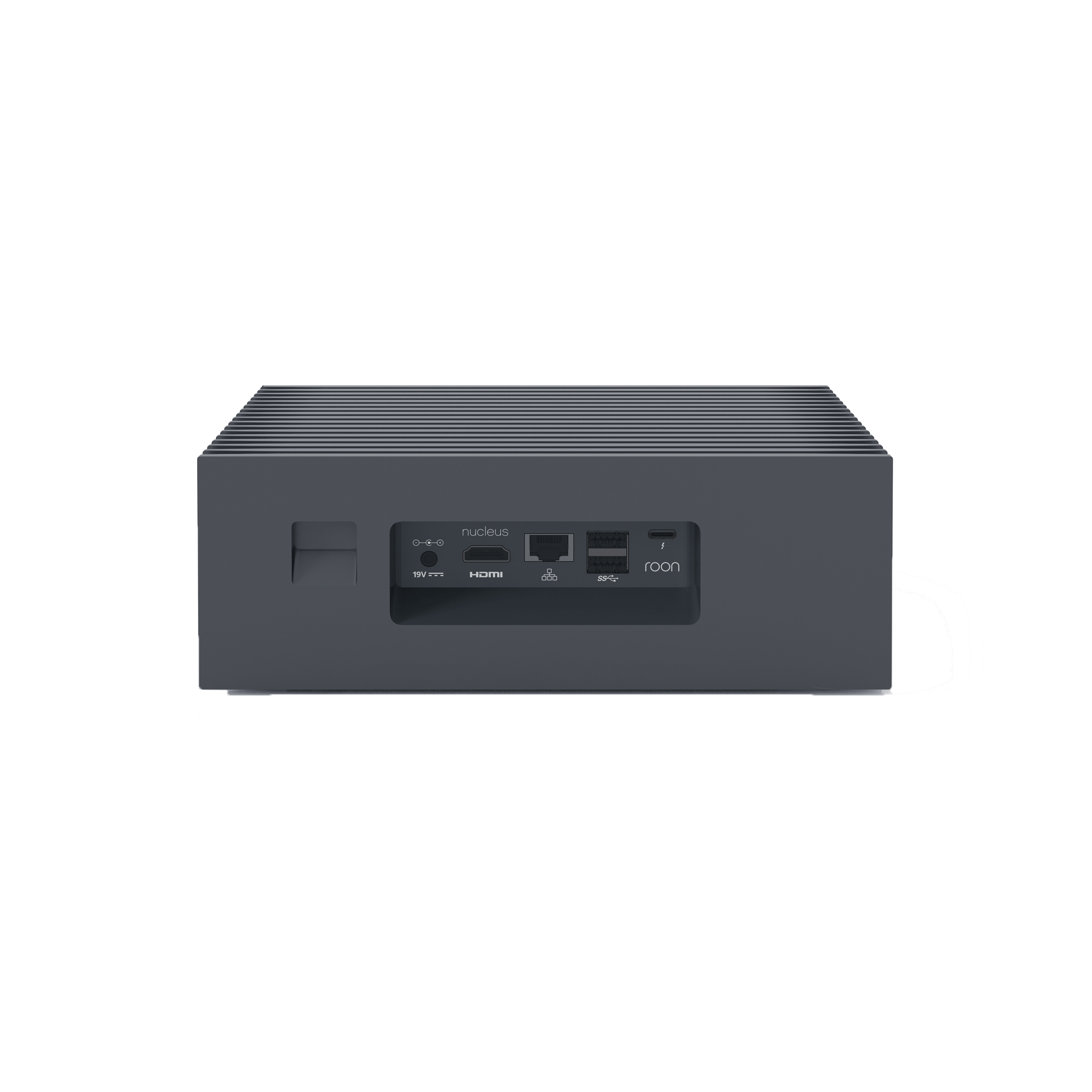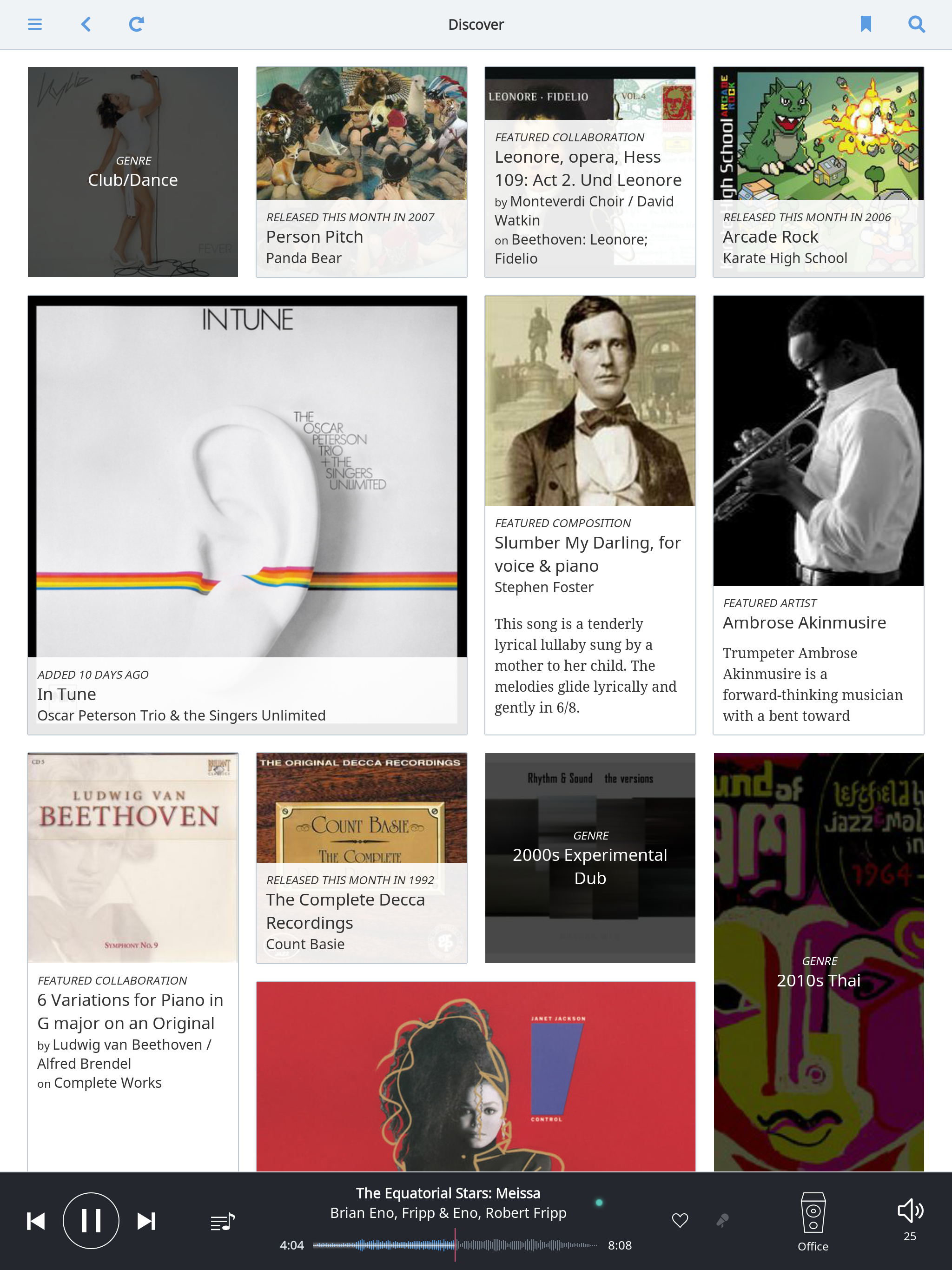 Roon Nucleus
Sale price

$1,398.00 USD
Regular price
(/)
---
Music Server
Nucleus is the center of your Roon music system. It's the housekeeper, the traffic cop, and the brain that takes care of the music in your life. Using Nucleus, Roon manages all your music – on hard drives, NAS, and streaming content – and allows you to play it on all the audio devices around your home. Nucleus is a good lower cost method to run Roon.
Just plug Nucleus into your network, connect your hard drives, download Roon remote apps (iOS, Android, macOS, Windows) and you'll be ready to play music using a wide variety of audio devices, including AirPlay, Sonos, Roon Ready, Squeezebox, or to our renowned Wyred 4 Sound USB DACs; such as the amazing DAC-2v2SE 10th Anniversary Special Edition.
Aside from being a powerful, fanless music server, what sets Nucleus apart is that it's powered by Roon OS – a fast and lightweight operating system optimized to do just one thing: browse and play music. Roon is a multi-room, multi-user networked audio platform built to the exacting standards of audiophiles, so it offers features like bit-perfect playback, DSD and PCM upsampling, multichannel playback, and signal path display.
The Roon Nucleus features an i3 processor, 4GB RAM, and a 64GB OS SSD. Housed in an elegant case, it runs Roon's bespoke operating system. User have the capability to point it at a NAS, hook in a USB hard drive, or install an SSD or HDD in an internal hard drive mount. 
The Roon Nucleus + upgrades the processor to an i7, 8GB RAM, and a 128GB OS SSD.  The extra power allows the system to address much larger music libraries and larger multi-room setups.
Developed in partnership with Intel, the Nucleus sits on your network acting as a Roon Server Core for your NAS or USB drive-based music library.  Roon can also stream from your Tidal account and make it all available to any and every Roonendpoint you have.  Roon built a custom based operating system around the Intel NUC board. The Nucleus is housed in a special casing and runs fanless so it can be placed with your hi-fi equipment if you want to connect it via USB to your DAC. 
Roon Core boots up in just 1.8 seconds; i3 or i7 processor with an integral SSD for the operating system and an option to add an SSD or HDD internal hard drive for local storage. You can also choose to connect via USB or NAS music storage and the HDMI output supports multichannel playback functioning with any network Roon Ready device.
Roon Nucleus is the brains behind the operation and manages your music collection, it build an interconnected digital library using enhanced information from Roon's database.  You can browse and play music with the Roon controller apps on all of your devices; a Macintosh computer, Windows PC, iPad, iPhone, or Android devices.  Roon streams to all the audio gear you have and makes it all play nice together.
Sold to US customers only.
Roon Nucleus requires the purchase of either an Annual Membership or a Lifetime membership.
Features
Specs
Downloads
Choose options